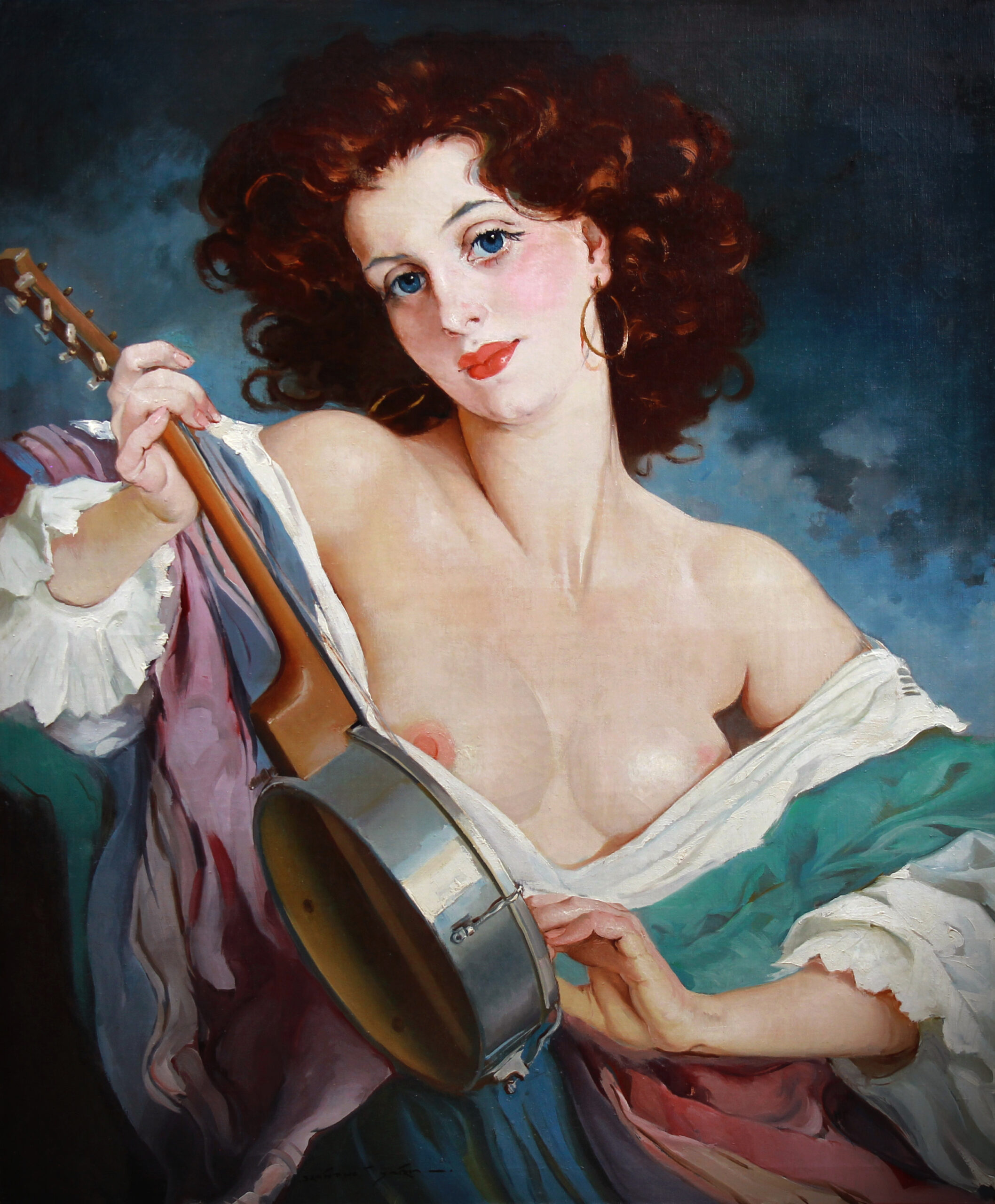 Portrait nude oil on canvas " Gypsy girl "by Maria Szantho
Portrait nude oil on canvas " Gypsy girl "by Maria Szantho
Portrait nude oil on canvas " Gypsy girl "by Maria Szantho
Extra info about the artist :
Maria Szantho was born on July 31, 1897 in Szeged, in the south of Hungary. She has had an extraordinary life,
talented in the arts and has gained international fame and recognition and honor.
Her paintings are well known in galleries and auction houses and make part of many collections.
Her full name with correct Hungarian spelling is "bácsai Szánthó Mária".
The forename "bácsai" should be written with lower case 'b' as this part of the name is a title of nobility.
She married three times. All three of her husbands passed away and she never had any children. Her third husband was Dr. Ferenc Klauschek, hence some sources mention her as Klauschek Ferencné
Very exceptional painting !
Other paintings available via our gallery on Proantic are :
klik on the links below to be redirected to the artwork
– Portrait Nu La Gitane Par Maria Szantho
– Portrait Nu Au Bain Par Maria Szantho
– Portrait nu Dame Avec Lyre Par Maria Szantho
– Portrait Nu A l'Evetaille Par Maria Szantho
Extra info about the painting :
Title:  Gypsy girl
Médium:    oil on canvas
Signature:  signed corner above right
Provenance:   private collection
Dimensions:  70 cm x 84 cm
Condition: very good condition ( cleaned artwork )
Artiste : Maria Szantho
School : Hungarian school
Sold without the frame .
Free shipping via DHL Express !!
Only logged in customers who have purchased this product may leave a review.