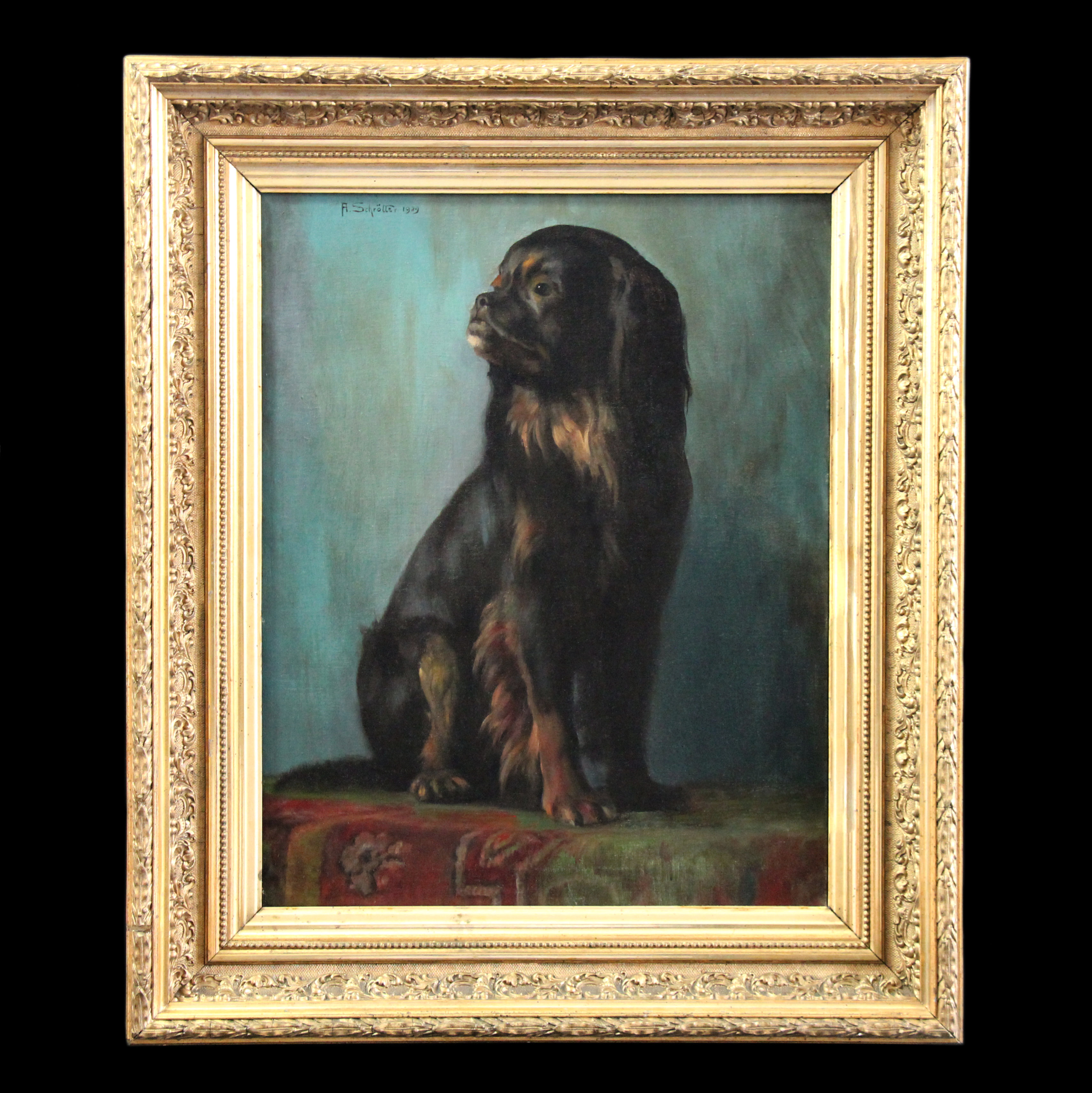 Portrait of a Pekingese dog, oil on canvas 20th
Portrait of a Pekingese dog breed , this is a early 20th century oil on canvas .
Signed Alfred VON SCHRÖTTER (1856-1935)  and dated 1929 , Austrian school .
History of the Pekingse do breed :
The Pekingese (also known as the Lion Dog, Peking Lion Dog, Pelchie Dog, or Peke) is an ancient breed of toy dog, originating in China.  They are called Lion Dogs due to their resemblance to Chinese guardian lions (the Shih Tzu is also known as a Lion Dog in Chinese).The breed was favored by royalty of the Chinese Imperial court as both a lap dog and companion dog, and its name refers to the city of Peking (Beijing) where the Forbidden City is located. The breed has several characteristics and health issues related to its unique appearance. Because of its desirable characteristics, the Pekingese has been part of the development of designer crossbreeds, such as the Peekapoo (crossed with a poodle) and Peke-a-tese (crossed with a Maltese).The Pekingese, originating from Western China, were proud companions of the Chinese Buddhist monks[citation needed]. These dogs are also found to be owned by Chinese princes.
Additional information
Materials

Oil on canvas

Artist

Alfred VON SCHRÖTTER (1856-1935) , dated 1992

Dimentions

Painting : 38 cm x 50 cm

Frame : 50 cm x 60 cm

Condition

In very good condition
Only logged in customers who have purchased this product may leave a review.