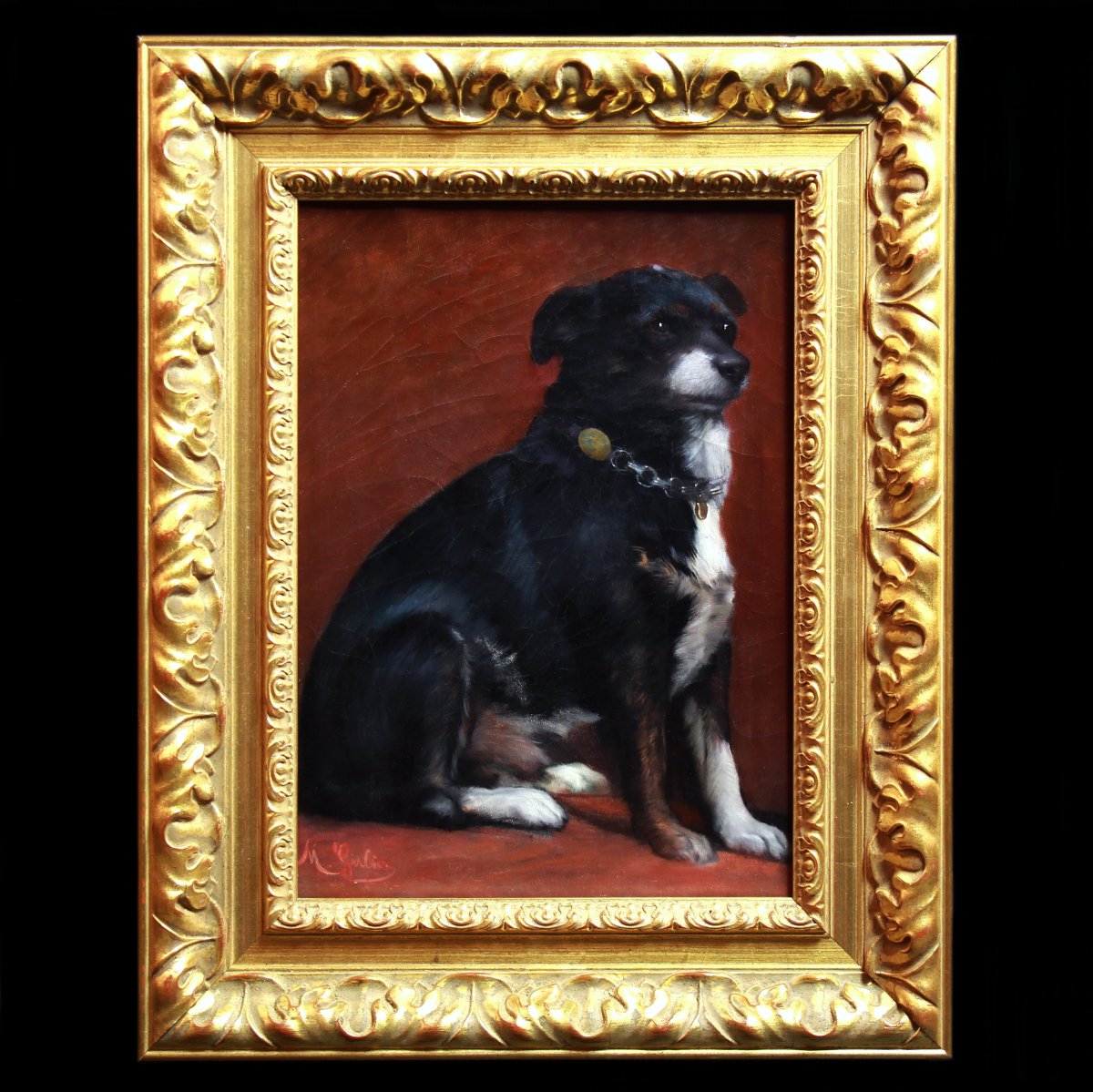 Portrait of a dog with collar oil on canvas 19th
Portrait of a dog with collar ,oil on canvas 19th painted by M. Gerbier french school
Very decorative and exclusive paintings , a fine addition for the dog painting collectors .
This antique Portrait of a dog painting is in very good condition, and it's framed in his original period frame .
Additional information about the artist :
French artist of the 19th century , with a very talented hand in portrait painting .
It's very difficult to find such fine examples of dog painting these days on the art market .
Dog portraits became increasingly popular in the 18th century.
Mostly in the establishments of " The Kennel Club" in the United Kingdom , Great Britain and Ireland .
Additional information :
Artist :    M. Gerbier  ( French school  )
Period:   late 19th century
Style:      Other Style
Condition : good condition , painting has been cleaned in our workshop
Material :  Oil on canvas
Dimensions  : canvas 33 x 46 cm   – frame 52 cm x 65 cm
We have other dog portrait paintings in our collection , look at the other related paintings on our website .
All our paintings are in very good condition , what means that you don't have to make additional costs on restoration .
This painting is ready to be displayed ….
Free shipping with DHL Express !!
Only logged in customers who have purchased this product may leave a review.