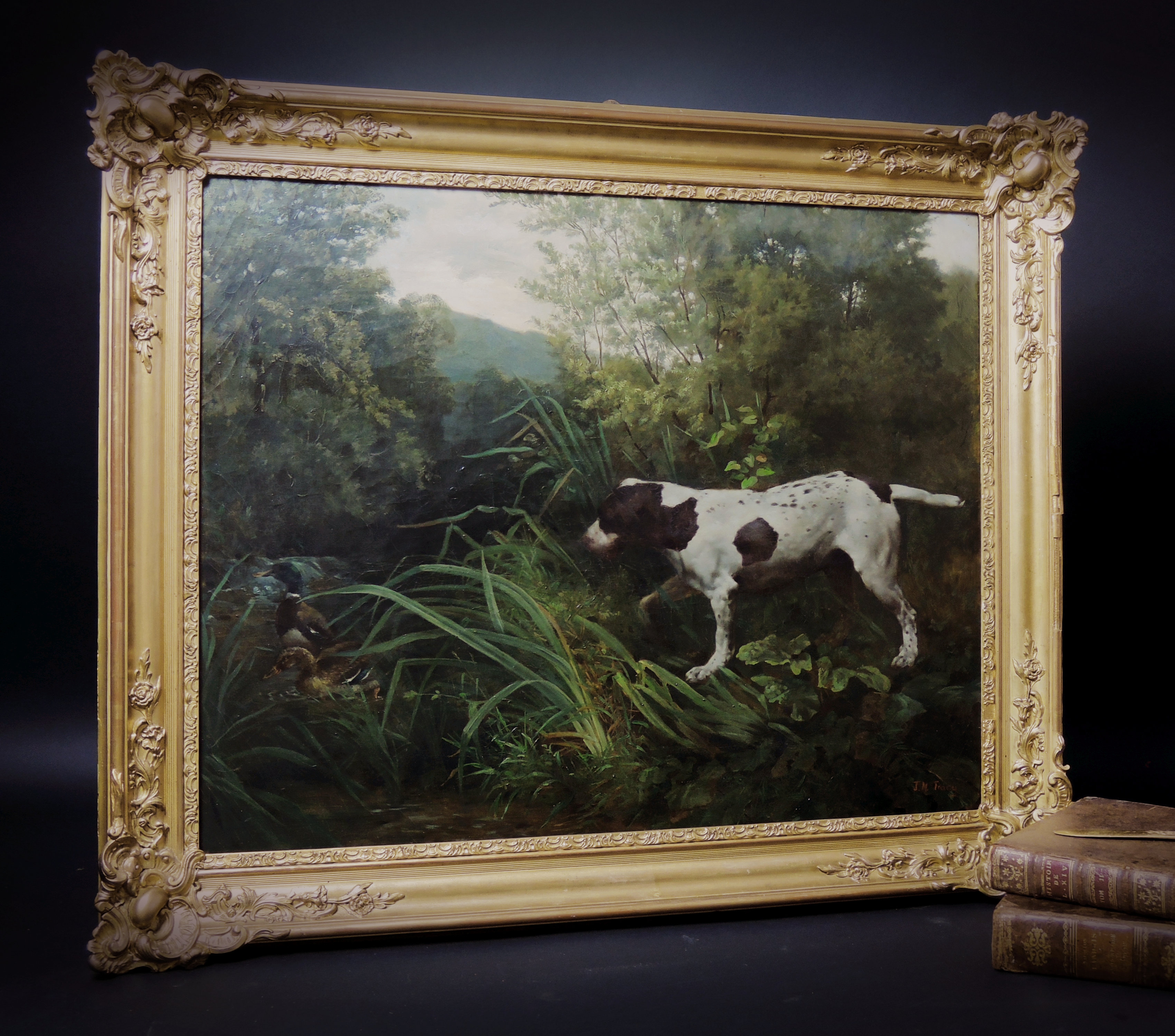 SOLD !
Beautiful old oil painting of a dog pointer hunting for two ducks, American school 19th
Oil on canvas
Very well executed painting with a very nice frame, it is one of a kind.
The structure of the dog is typical for this artist.
Additional information
Materials

Oil on canvas

Dimensions

painting : 61 cm x 76 cm

frame : 74 cm x 90 cm

Artist

Atributed to : John Martin TRACY ( 1844-1893 ) American school

Date

ca 1890

Provenance

Private sale France

Extra info Artist

There is relatively little record of the particulars of John Martin Tracy's early years, education, or artistic influences.
What is abundantly clear, however, is that Tracy's reputation as one of the nation's most admired sporting artists is unquestioned,
despite his having come to the genre fairly late in his brief life.
In 1895, a writer for the New York Times opined that "J. M. Tracy was a painter to delight the heart of all sporting men . . .
He painted the hunter before the flock of birds, the dog with tail extended and paw uplifted, as he stood quivering over the scent;
and he did it all con amore, faithfully and with full understanding and knowledge of his subject."

Condition

Very nice painting, painting has been cleaned and is in very good condition.
Frame is in good condition, has some minor deficiencies due its age .
Only logged in customers who have purchased this product may leave a review.