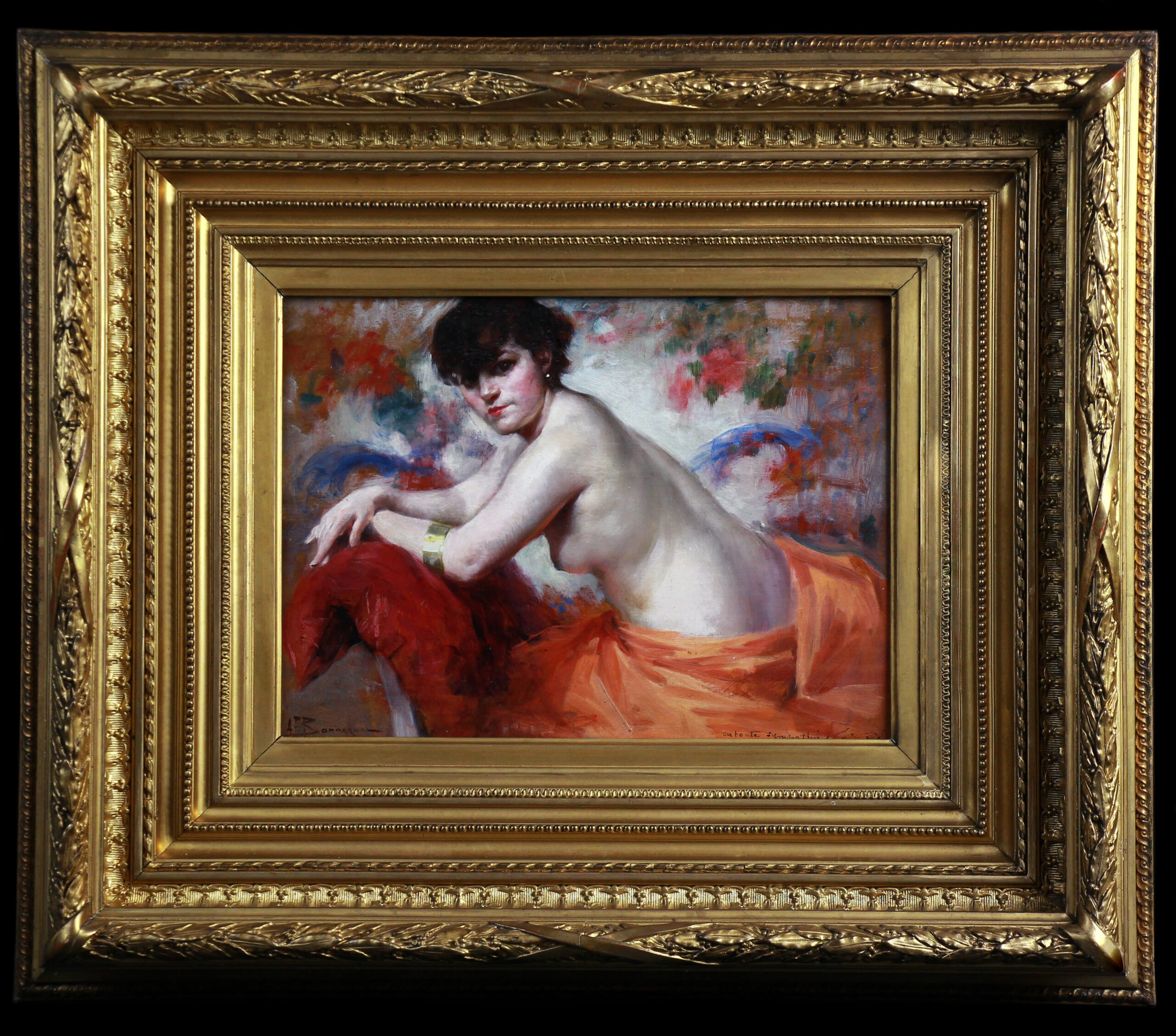 Nude oil on canvas " le coussin rouge " by Bonnardel Francois
Nude oil on canvas " nu sur un coussin rouge " , framed in a very nice gilded frame .
Extra info about the artist :
Alexandre-François BONNARDEL was born in Israel on September 6, 1867 .
In 1891, he entered the Ecole des Beaux-Arts and made his debut in the Salon ( both in Lyon )
He worked under the direction of Ernest Zacharie (1849-1915) , and  Jean-Baptiste Poncet (1827-1901).
He was awarded the first-class medal in 1889 and exhibited in the Paris Salon in 1904 with honorable mention to follow in 1909.
By this time, Bonnardel had been teaching life drawing at the Ecole des Beaux-Arts in Lyon since 1900. He died in 1942.
He also demonstrates close attention to detail in his mostly figurative works.
However, some of his open-air scenes are treated in a Post-Impressionist manner.
this nude oil on canvas is a very nice example of the impressionist movement
Extra info about the painting :
Title:   Nu sur un coussin rouge
Materials :    oil on panel
Signature:      Signed bottom left
Provenance:   private collection
Dimensions panel : 26 cm x 35 cm
Condition: very good condition
Artiste : Alexandre-François Bonnardel (1867-1942)
School : French school 20th century
Style : Impressionism
________________________________________________________________________
Very nice oil on panel depicting a reclining nude beauty on a Red Cushion .
Sold with a nice gold-leaf frame .
Free shipping via DHL Express !!
Only logged in customers who have purchased this product may leave a review.