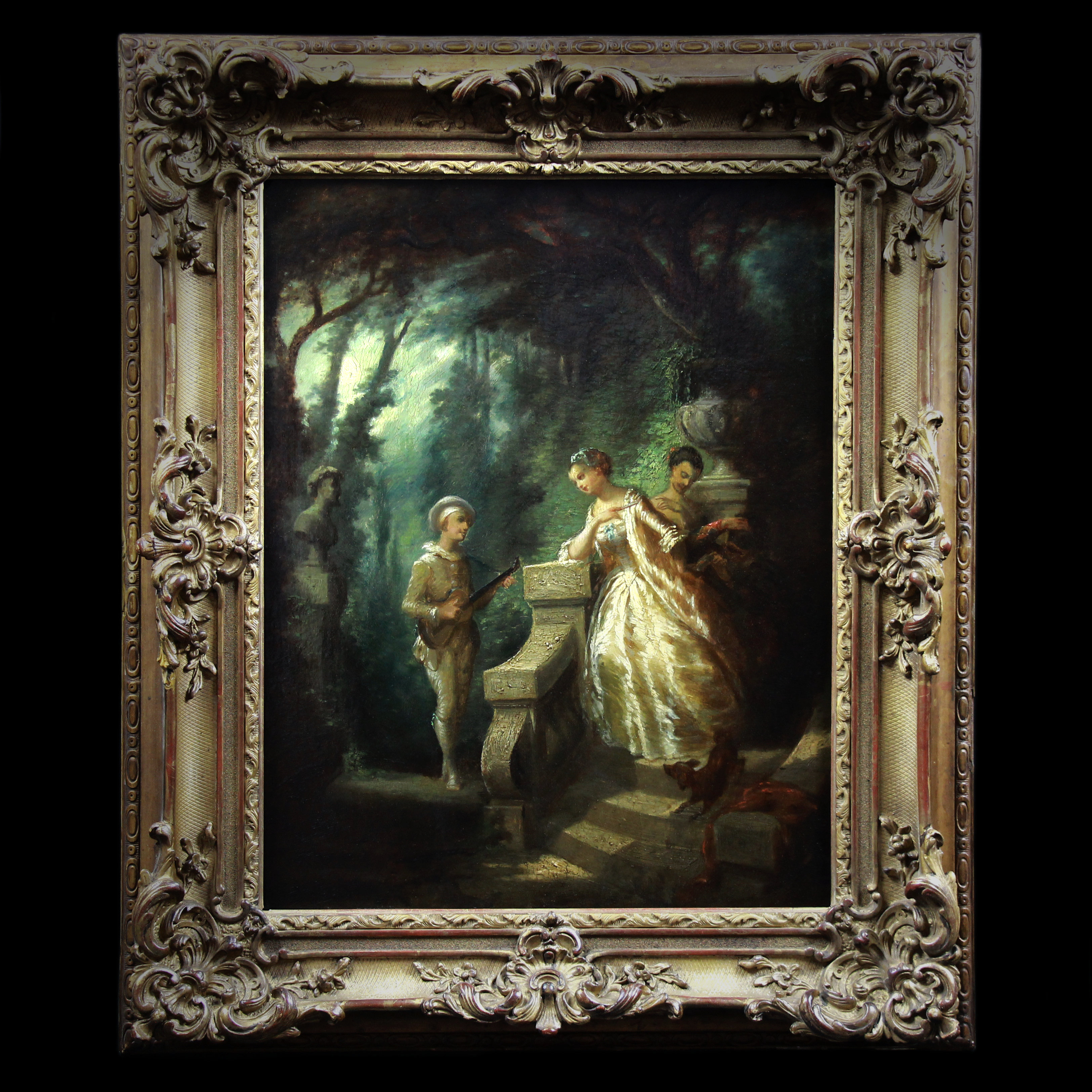 French Barbizon school 19th , oil on panel forest scene
French Barbizon school 19th , oil on panel forest scene
Enquiry about French Barbizon school 19th , oil on panel forest scene

French Barbizon school 19th , Oil painting on panel showing a gallant scene in the forest
attribution to "Narcissus Virgil Diaz De La PeÑa (1807-1876)", French artist 19th century.
Very decorative painting, sold with a beautiful frame.
Info about the artist :
Narcisse Virgilio Díaz de la Peña (20 August 1807 – 18 November 1876) was a French painter of the Barbizon school.
Díaz exhibited many pictures at the Paris Salon, and was decorated in 1851 with the rank of Chevalier (Knight) of the Légion d'honneur. During the Franco-German War (1870-1871) he went to Brussels. After 1871, his works became fashionable and rose gradually in the estimation of collectors, and he worked constantly and successfully
Diaz himself had no well-known pupils, but François Visconti emulated his work to some degree and Léon Richet followed markedly his methods of tree-painting. For a period, Jean-François Millet also painted small figures in avowed imitation of Diaz's then popular subjects. Renoir once said "my hero was Díaz". In 1876, while visiting his son's grave, he caught a cold. He went to Menton in an attempt to recover his health, but on November 18 of that year he died.
Additional information
Materials

oil on panel

Artist

attribution to "Narcissus Virgil Diaz De La PeÑa (1807-1876)"

Dimensions

panel: 38 cm x 46 cm

Framed: 51 cm x 61 cm

Condition

In a good restored condition
Only logged in customers who have purchased this product may leave a review.