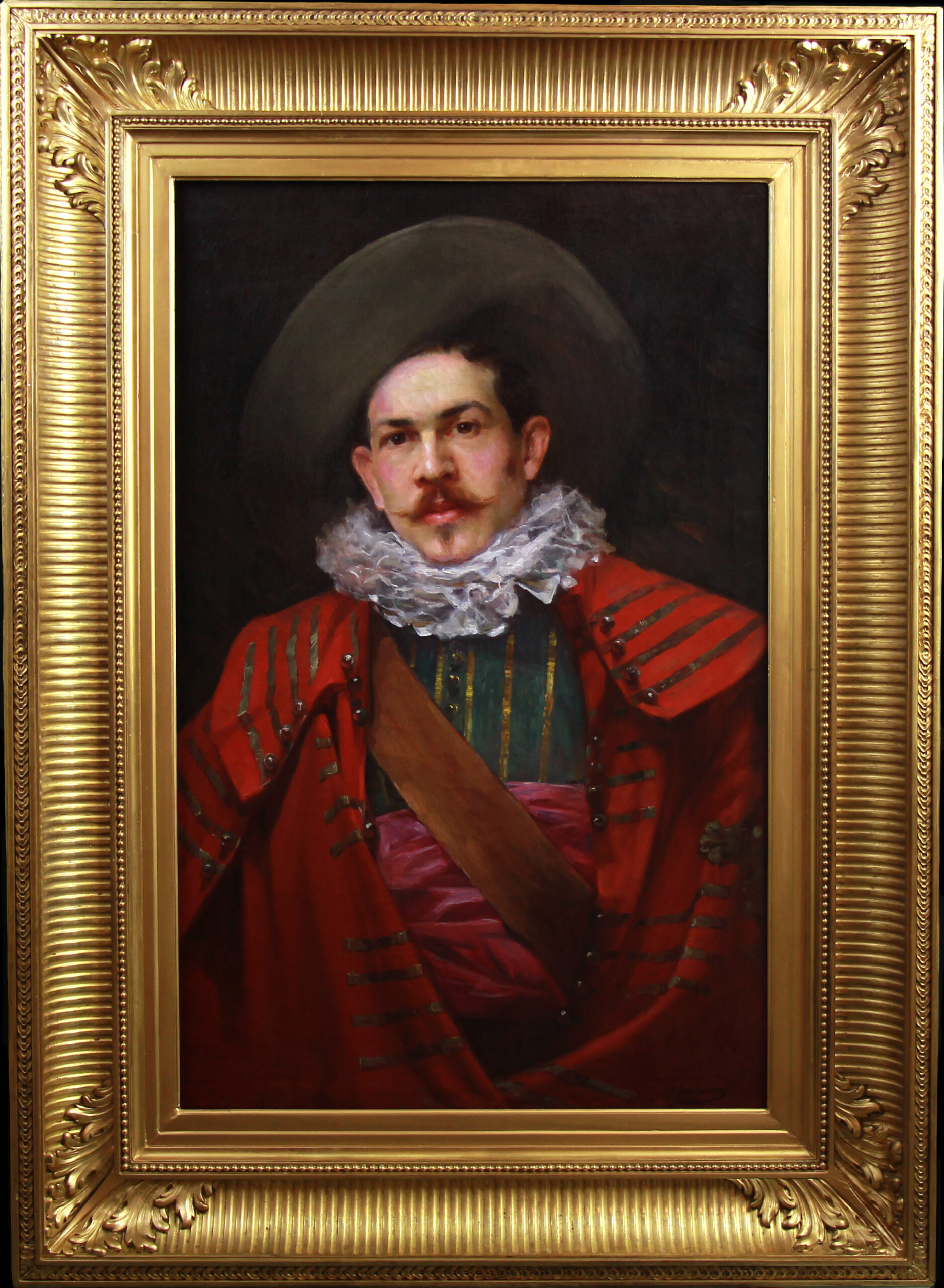 Beautiful Portrait of a musketeer French school 19th
Beautiful Portrait of a musketeer French school 19th
Quickview

Very nice military portrait by Paul Leroy dated 1921

Art

€

3,900.00
Beautiful Portrait of a musketeer oil on canvas French school 19th century
Extra info about the artwork :
Beautiful Oil On Canvas ,depicting the portrait of a musketeer French school .
This is a French 19th century school with large dimensions .
The painting is indistinctly signed , and in very good condition ( has been completely restored , cleaning and small repainting).
We have other musketeer paintings in our fine art collection , look at the other related paintings on our website or on Proantic .
All our paintings are in very good condition , what means that you don't have to make additional costs on restoration .
This painting is ready to be displayed ….
We are also active on the fine art site of  Proantic and anticSwiss ,with a large collection of exclusive artworks !!!
Title:  portrait of a musketeer
Médium:    oil on canvas
Signature:  signed middle right
Provenance:   private collection France
Dimensions:  canvas 63 cm x 90 cm   and  sold without framed
Condition: artwork is in very good condition, cleaned and removal of yellow varnish  ( see attached picture )
Artiste : A. Laborde
School : French school of the 19th century
Sold without the frame !!
Free shipping via DHL Express !!
Only logged in customers who have purchased this product may leave a review.