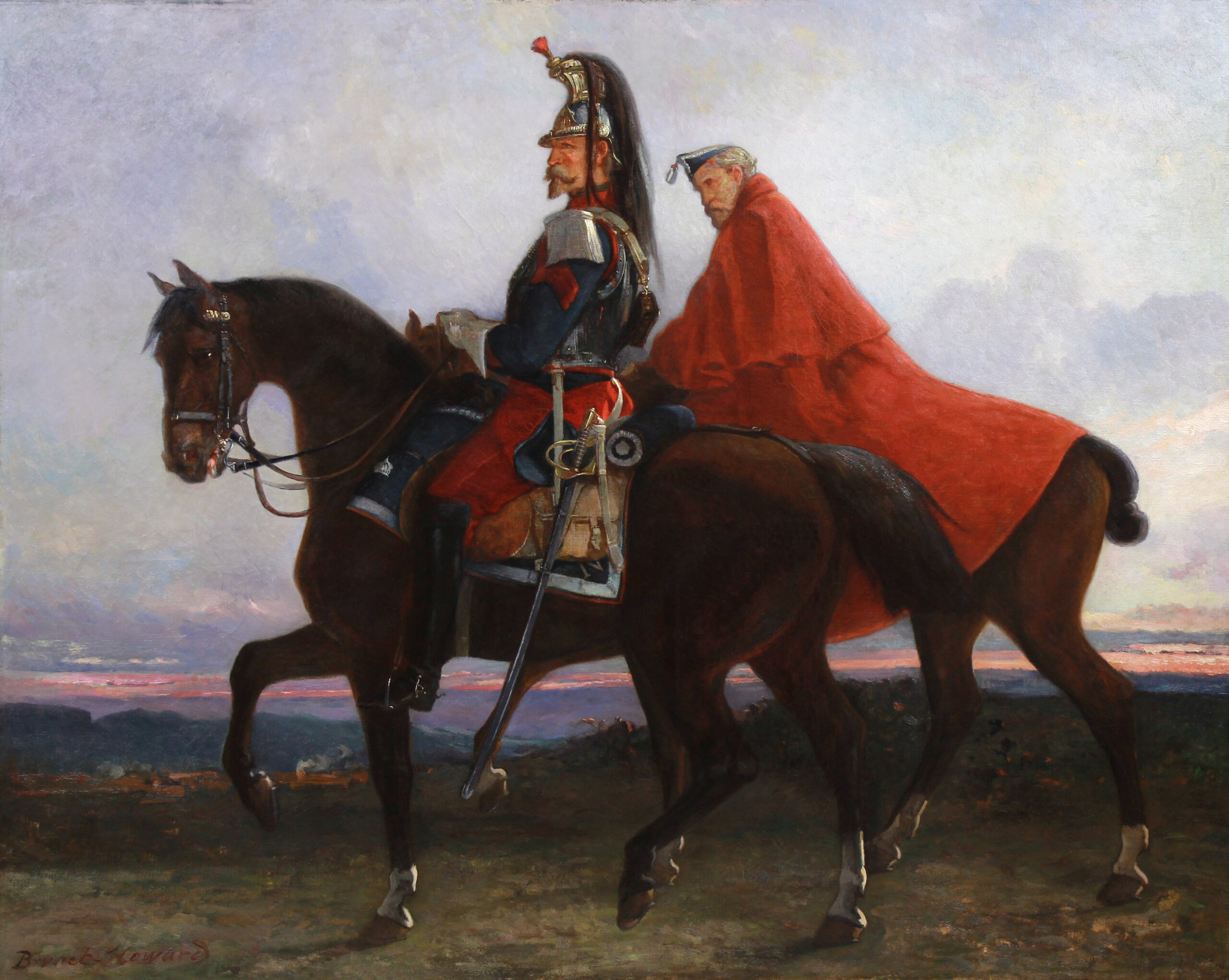 Battle scene oil on canvas Imperial cavaliers Napoleon I
Battle scene oil on canvas depicting " Imperial napoleon I dragoon cavalier " by the French artist Pierre Auguste Brunet-houard (1829-1922)
Additional information about the artist :
Pierre-Auguste Brunet-Houard was a French painter born in 1829.
Houard's work has been offered for auction several times.
Since 2002, this artist's record auction price has been € 21,000 (see photo data Artprice )
for "Young boy on a ladder looking at a bull", sold to "Hotel Du Palais" Biarritz, France in 2002.
Pierre-Auguste Brunet-Houard died in 1922.
Extra info about the painting :
Title:   Battle scene " Imperial napoleon I dragoon cavalier "
Materials :   oil on canvas
Signature:  signed corner below left
Dimensions canvas : 89 cm x 112 cm
Dimensions frame  : Sold without frame
Condition:  very good condition
Artiste : Pierre Auguste Brunet-houard (1829-1922)
School :  French school late 19th century
Provenance : Sale France
Style : historical scene
________________________________________________________________________
Free shipping via DHL Express !!
Only logged in customers who have purchased this product may leave a review.