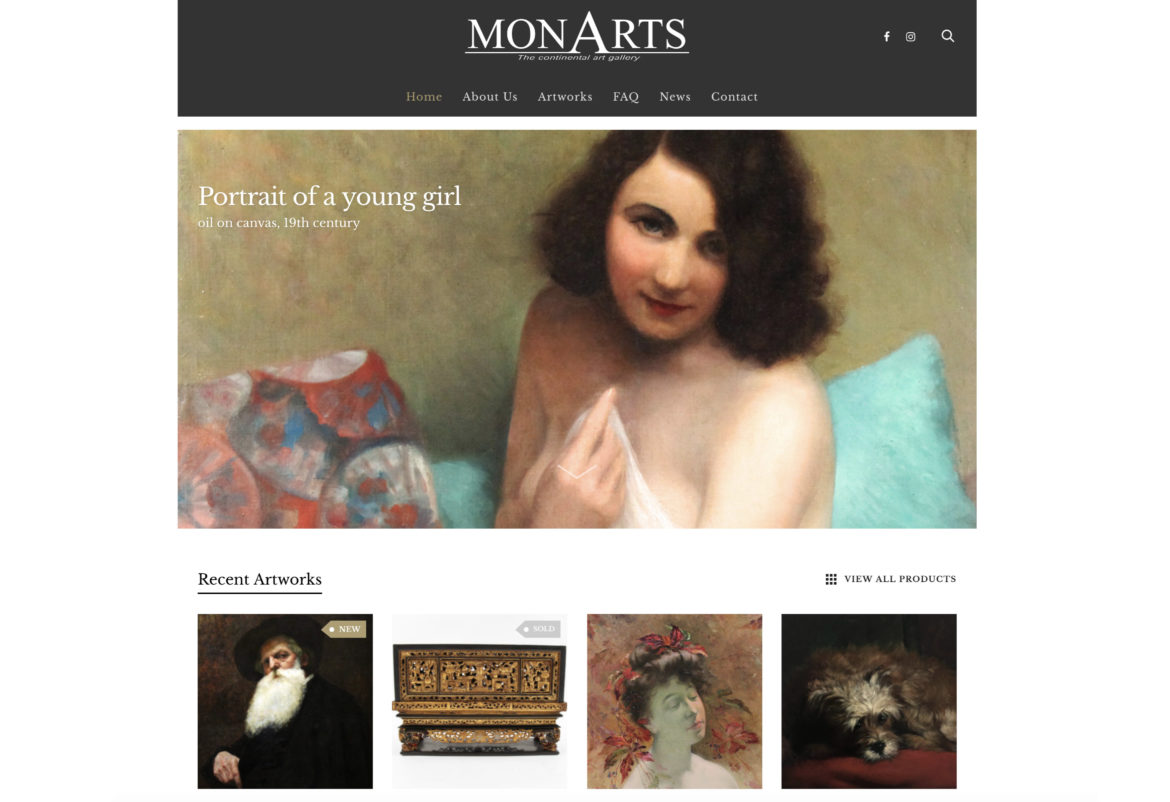 Welcome at the new website of Monarts gallery .
We would like to welcome you to our renewed and improved website.
We added a few new things to make your classic fine art tour as smooth as possible ,
and we aim to be at your service as much as possible, so we feel proud to introduce our new chat function.
Do not hesitate to chat, e-mail or phone with us directly and ask us more info about prices or other.
The Monarts team will be happy to guide you !
About Us :
Being fascinated by art since childhood, I started to collect art myself, at a very young age.
Portraits of people and dogs were , and still are, my favourites.
The pieces I buy are of good quality and are real works of art , some of them more than a hundred years old and painted by very talented artists.
All of these works are bought with love and passion, so I can only hope that they find a new home that loves them as much as I do.
All of our paintings and antiques are delivered with the highest standard of finishing and are delivered in wooden museum cases ,
so you don't have to worry about your painting being damaged.
Enjoy your art experience!
Christopher. Founder Monarts Gallery