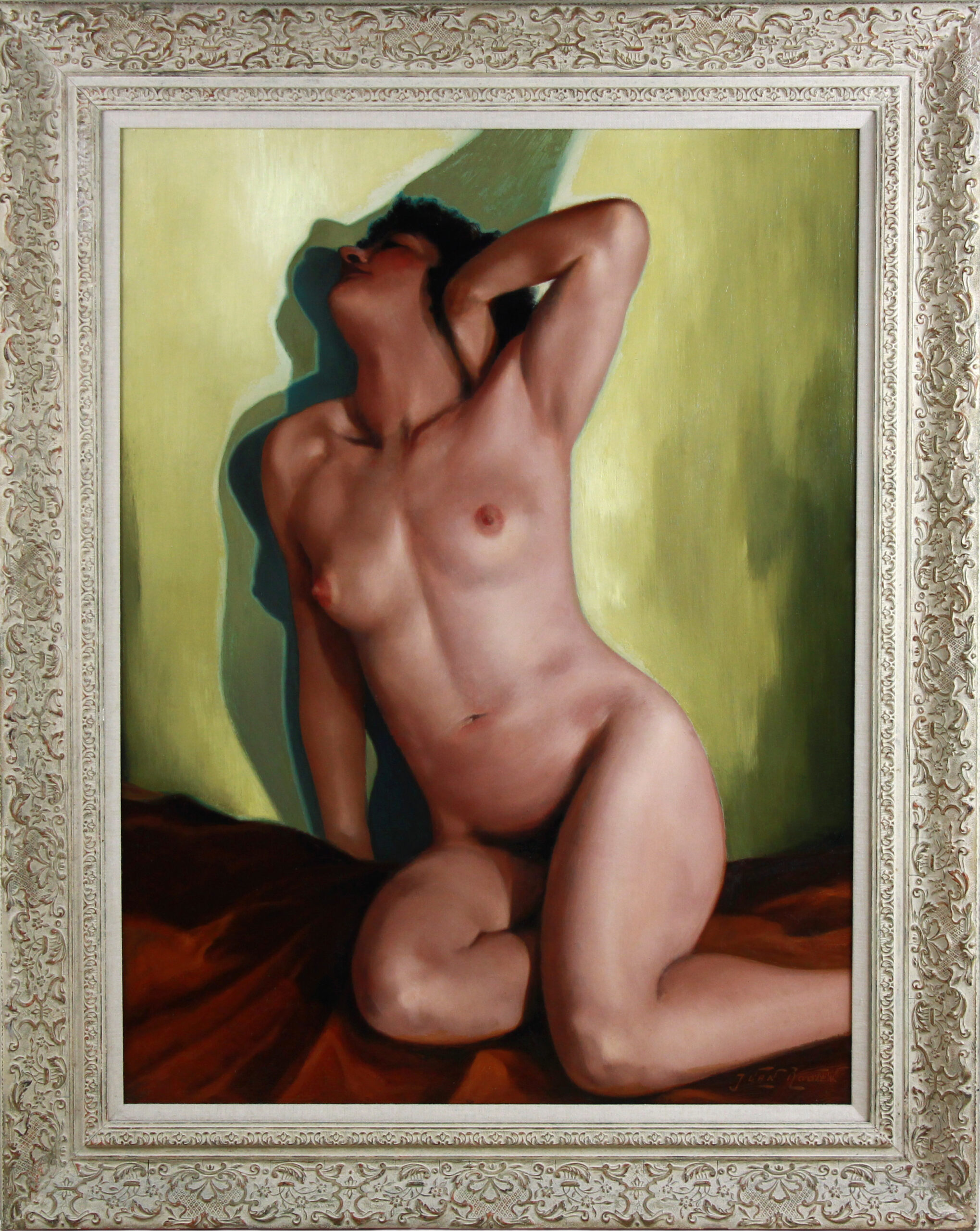 Vintage nude oil on panel " la pose " by Jacques Van Rooten
Vintage nude oil on panel " la pose " , painted by the Belgian artist Jacques Van Rooten 20th century
Framed in a very nice frame .
Extra info about the artist :
Jacques van Rooten, is an artist born in Belgium .
He was a painter of figures, landscapes and portraits in a realistic style.
Regularly exhibited in Belgium. He made beautiful paintings of figures and also nudes.
In other paintings ( painted just after the Second World War ), he found his inspiration in the work of Rene Magritte and Francis Picabia, which makes it an interesting work for the time.
Extra info about the painting :
Title:   Vintage nude " la pose "
Materials :    oil on panel
Signature:      Signed bottom right
Provenance:   private collection
Dimensions panel : 60 cm x 80 cm
Dimensions frame : 74 cm x 94 cm
Condition: very good condition
Artiste : Jacques van Rooten ( Belgian artist )
School : Belgian school 20th century
Style : Realisme
________________________________________________________________________
Sold with a nice frame .
Shipping via DHL Express !!
Only logged in customers who have purchased this product may leave a review.