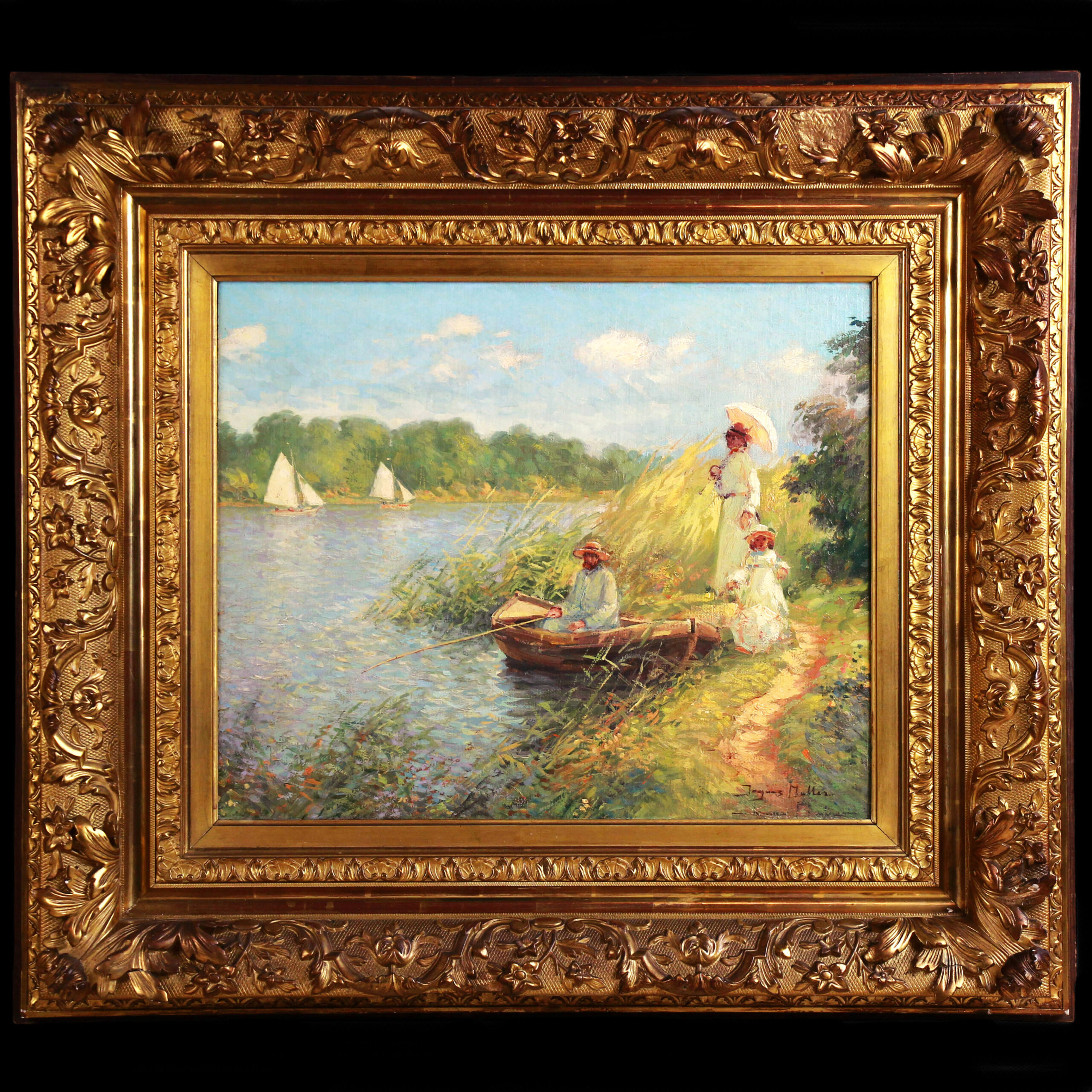 Jacques Muller "au bord de l'etang " impressionism oil on canvas 20th
Jacques Muller ( 1930 – 1997 ) "au bord de l'etang " impressionism oil on canvas 20th . Belgian school
Framed in a very nice period frame .
Extra info about the artist :
The artist was a Belgian painter and engraver born April 22, 1930 in Brussels and died there May 19, 1997.
His work is similar to expressionism without being able to give it a particular school label.
In 1989 he obtained the Constant Montald Prize awarded by the Royal Academy of Sciences, Letters and Fine Arts of Belgium.
White or even areas of unpainted raw canvas take place as if to evoke the unfinished, the infinite before which each human being finds himself.
The style extended to a wide range of the arts, including expressionist architecture, painting, literature, theatre, dance, film and music.
Extra info about the painting :
Title:   " au bord de l'etang "
Materials :    oil on canvas on panel
Signature:      Signed bottom right
Provenance:   private collection
Dimensions panel : 38 cm x 46 cm
Dimensions frame : 67 cm x 75 cm
Condition: very good condition
Artiste : Jacques Muller ( 1930 – 1997  Belgian artist )
School : Belgian school 20th century
Style : Impressionism
________________________________________________________________________
Sold with a nice gold-leaf period frame .
Do not hesitate to make us a fair offer
Shipping via DHL Express !!
Only logged in customers who have purchased this product may leave a review.