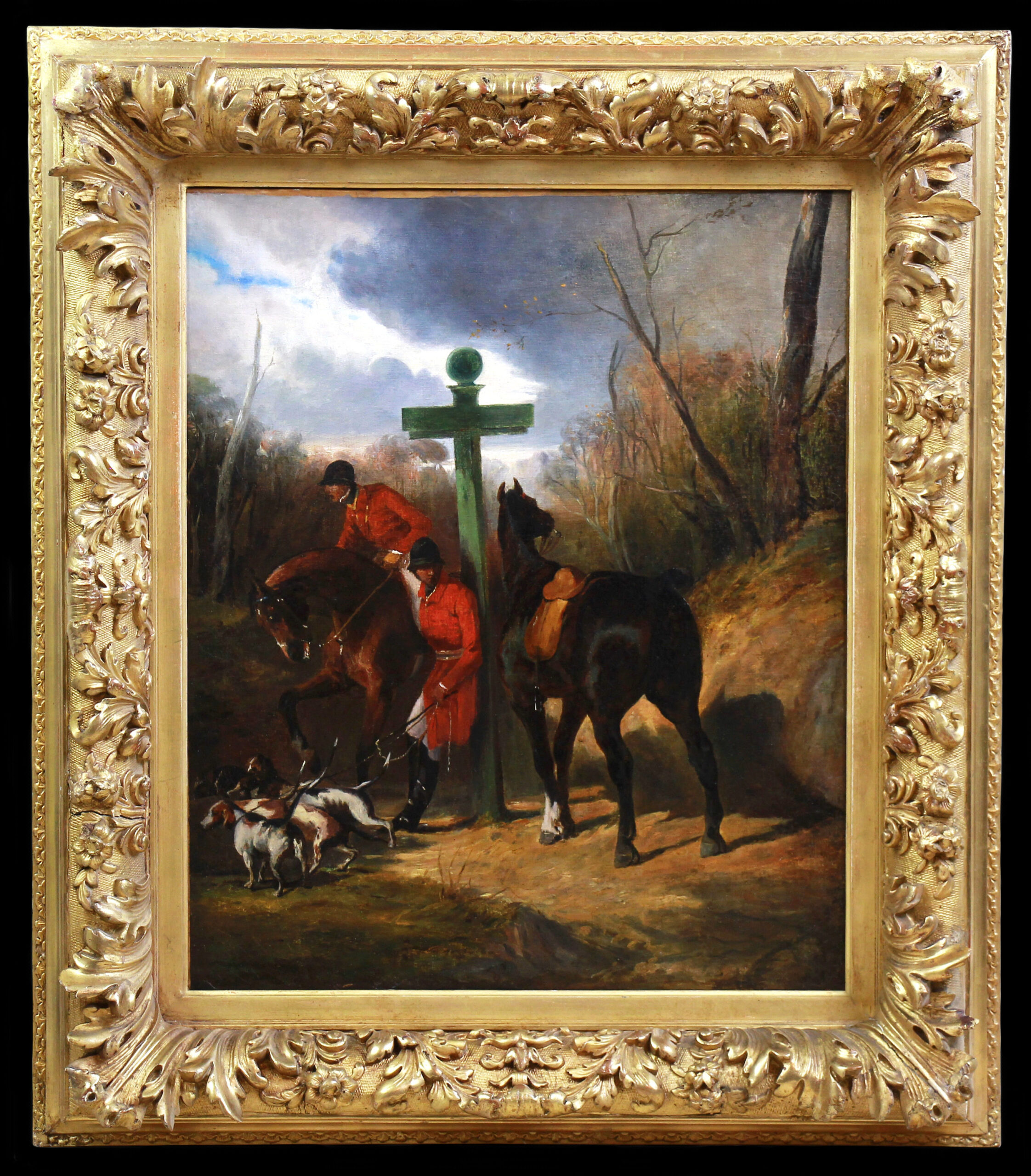 Exclusive hunting scene oil on canvas by Alfred De Dreux
Exclusive hunting scene oil on canvas by Alfred De Dreux
Enquiry about Exclusive hunting scene oil on canvas by Alfred De Dreux

Exclusive hunting scene oil on canvas depicting two hunters, one leaning against the cross and dogs on the left .
This painting is a late 19th century quality work of art , and has been painted by a very talented hand .
Attributed to Alfred De Dreux (1810-1860) , French school 19th century.
Very decorative and exclusive painting , so it's perfect for the dog and hunting scene painting collectors .
This exclusive oil on canvas is in very good condition, and it's framed in his original period frame .
Additional information about the artist :
Alfred De Dreux was a French painter best known for his lifelike portraiture and lively equestrian scenes.
Born Pierre-Alfred Dedreux on March 23, 1810 in Paris, France .
The painter and engraver was first taught by Theodore Gericault, a close friend of the family.
De Dreux rendered his stately artworks in a Romantic style .
He employed soft colors, dramatic lighting, and exquisite detail to capture a palpable sense of presence of his subjects.
Extra info about the painting :
Title:   " la halte de chasseurs "
Materials :   oil on canvas
Signature:   not signed
Dimensions canvas : 38 cm x 46 cm
Dimensions frame  : 54 cm x 62 cm
Condition: very good condition
Artiste : Attributed to Alfred De Dreux (1810-1860)
School : French school 19th century
Provenance : Anonymous sale; Paris, Christie's. 12 October 2012, Lot 317
Private collection, Paris (illustrated on page 90 of the catalog)
________________________________________________________________________
Sold with his original period frame .
Free shipping via DHL Express !!
Only logged in customers who have purchased this product may leave a review.