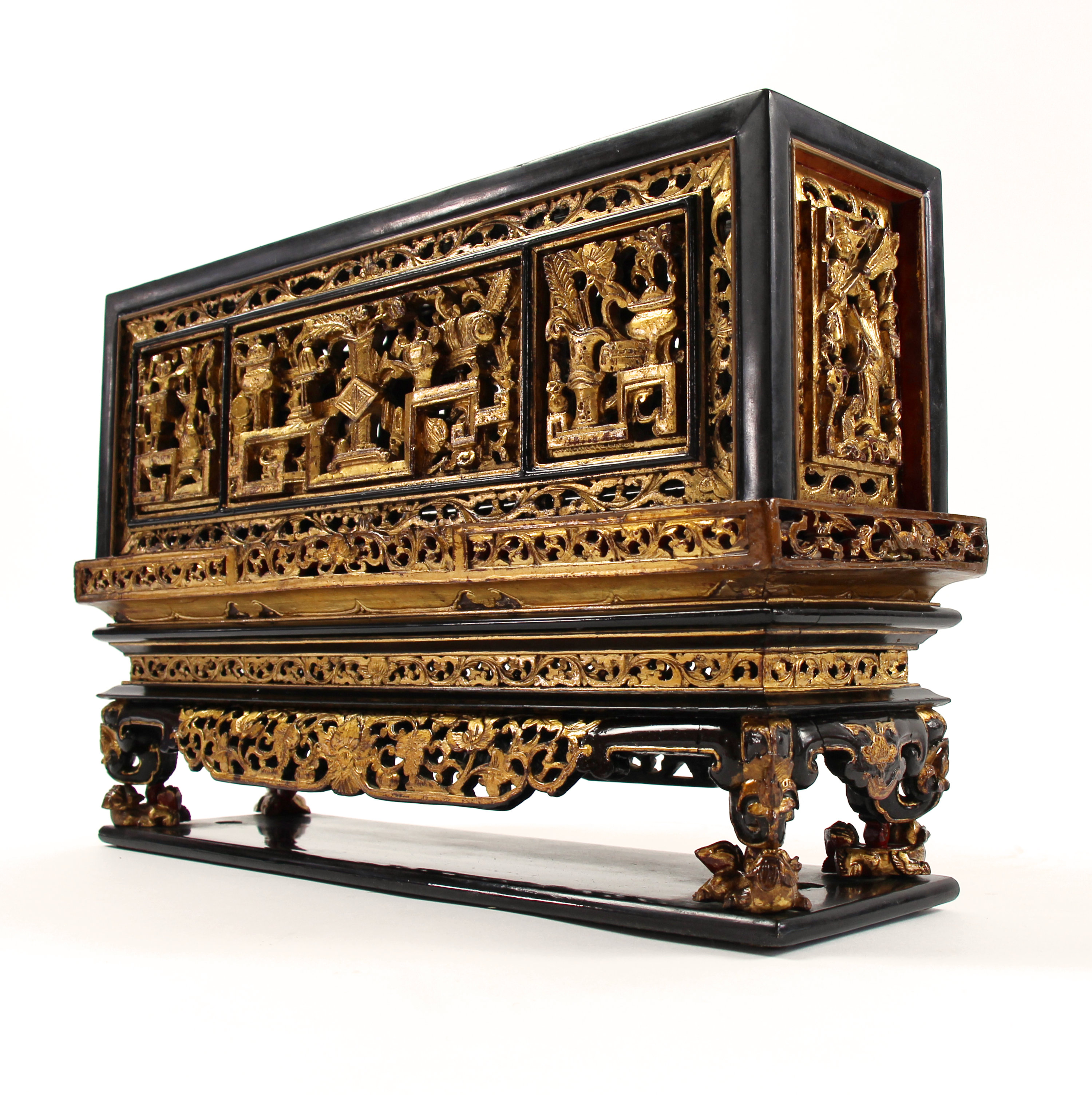 SOLD !
[vc_row][vc_column][vc_column_text]Chinese wooden lacquered chanab offering box
China, but for the Straits Chinese Market, late 19TH CENTURY .
Very nice sculptured offering box
 [/vc_column_text][/vc_column][/vc_row]
Additional information
Materials

wood, gold leaf

Dimensions

H 27,5 cm x L 42,5 cm x D 13,5 cm

Info

A late 19th century gilt brown lacquer Peranakan Chanab, (offering box) made in China for the Straits Chinese,
the lift off cover pierced and carved with eight panels of figures,
the interior with eight square red lacquer dished stands for offerings of crystallised papaya to the gods,
the whole supported on four reclining lions and a black plinth.
Only logged in customers who have purchased this product may leave a review.