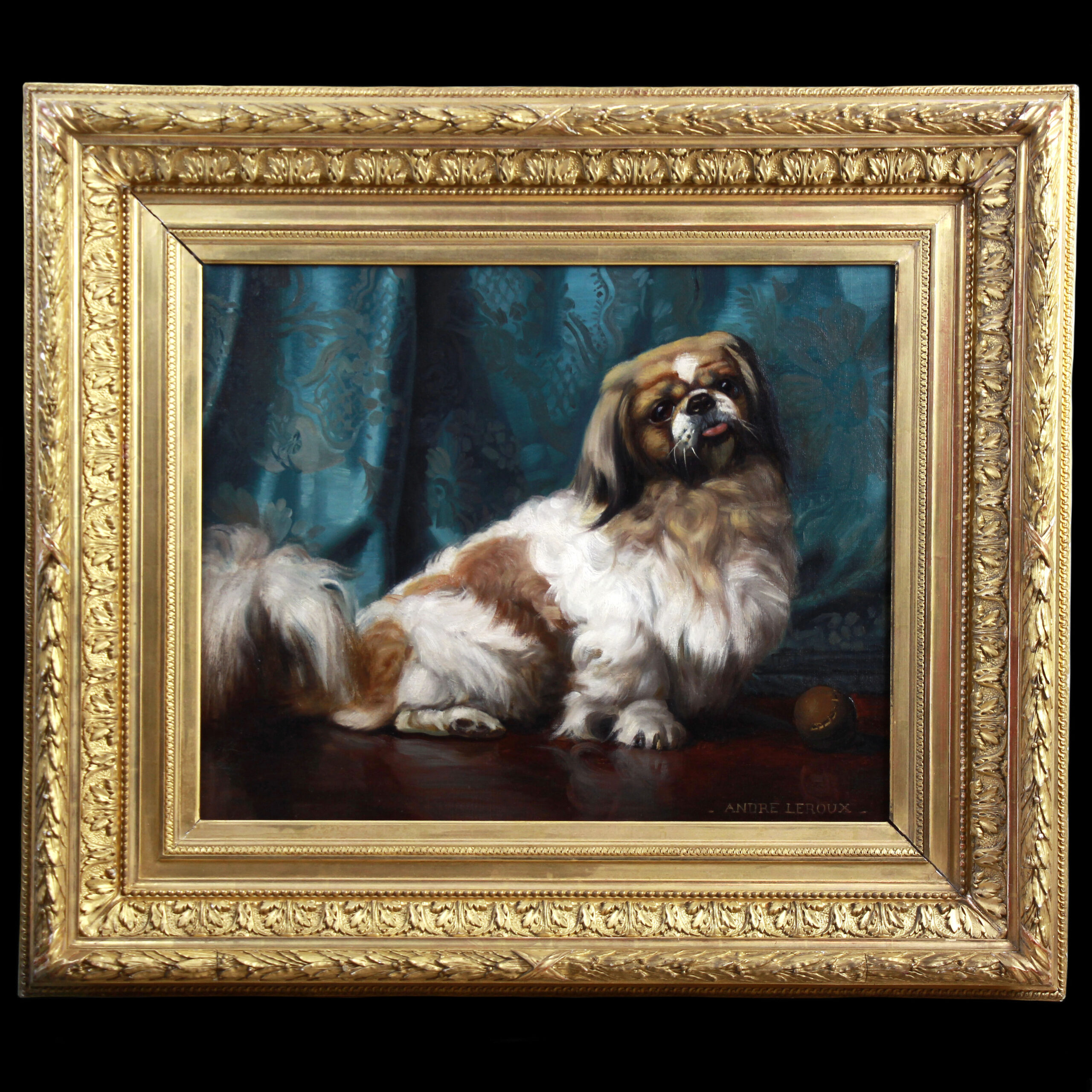 Antique painting oil on canvas portrait of a pekingese dog 20th
Antique painting oil on canvas Portrait of a Pekingese dog breed , this is an early 20th century oil on canvas .
Painted by André Leroux ( 1911-1997 ) French school 20th century.
Very decorative and exclusive paintings for the dog painting collectors .
This antique Painting is in perfect condition, and is framed in his original period frame .
Additional information about the artist :
André Leroux was born in 1911 in Paris .
He is the son of the painter Auguste Leroux (1871-1954) , and of his wife Clotilde Morel, his paternal uncle Georges Paul Leroux is also a painter.
André Leroux is first and foremost his father's pupil. He was placed first in 1929, at the École des beaux-arts de Paris, where he became a pupil of Jean-Pierre Laurens, Paul Albert Laurens (1870-1934) and Louis Roger (1874-1953).He exhibits almost every year at the Salon des Artistes Français. he was appointed professor at the Ecole des Beaux-Arts in Paris.
The artist died in 1997 in Nogent-sur-Marne.
His workshop was dispersed in 2000 .
Additional information :
Artist :André Leroux  ( 1911-1997 )
Period: early 20th century
Style: Other Style
Condition : Perfect condition
Material : Oil on canvas
Dimensions  : canvas 50 x 61 cm   – frame 78 cm x 89 cm
Free shipping with DHL Express !!
Only logged in customers who have purchased this product may leave a review.