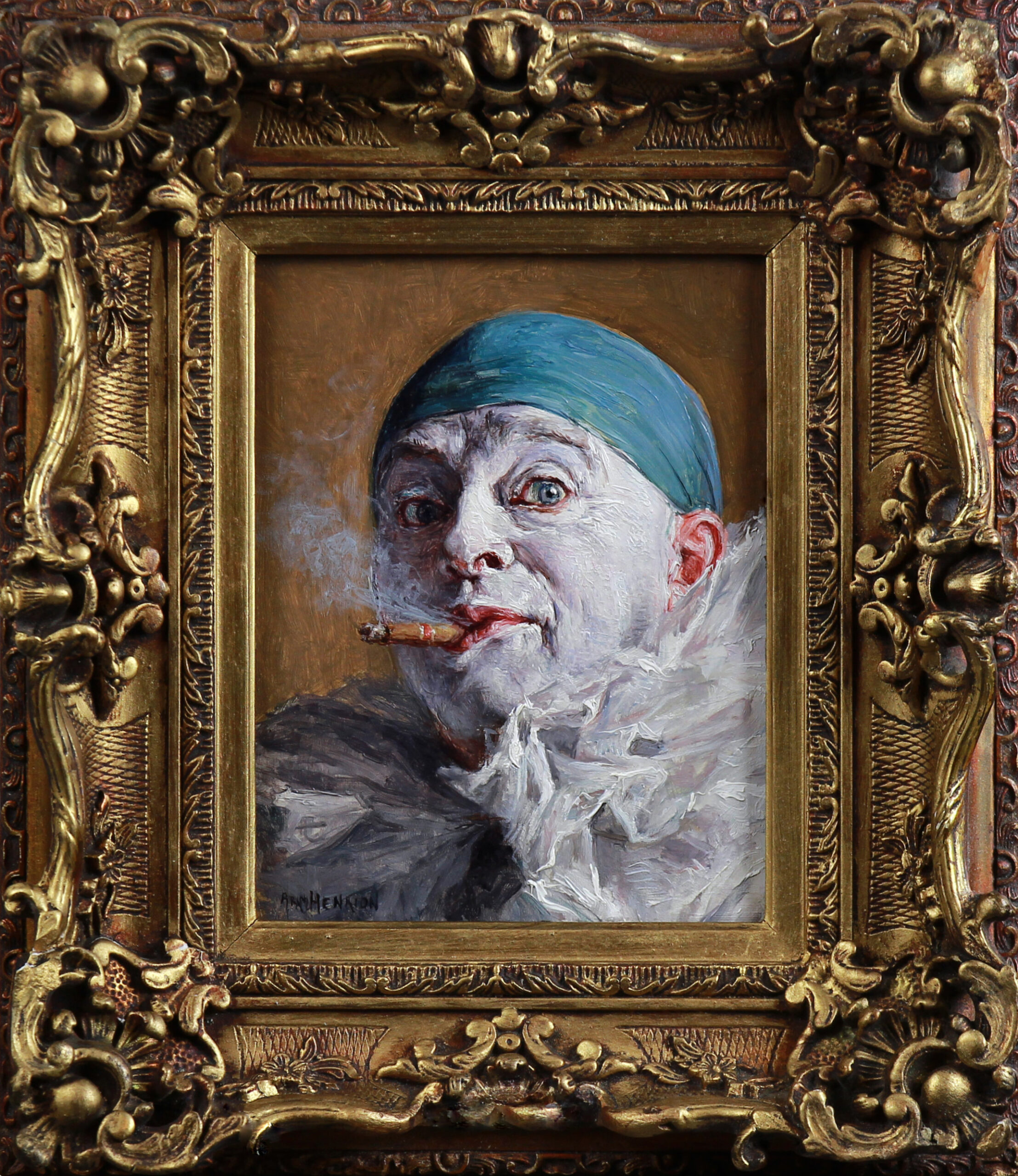 Portrait Oil On Panel " the smoking pierrot " By Armand Henrion
Portrait Oil On Panel " the smoking pierrot " By Armand Henrion
Quickview

Very nice military portrait by Paul Leroy dated 1921

Art

€

3,900.00
Portrait Oil On Panel " the smoking pierrot " By Armand Henrion
Extra info about the artist :
Armand Henrion was born in Liege, Belgium May 30, 1875, and died in Paris in 1958.
Henrion's literal transformation of Pierrot into himself ,presents a unique twist on the legacy of the views of this character in whom artists have long seen themselves echoed.In portraying himself as Pierrot, Henrion explored nuances of humor as his expressions in the works encompass the facial expressions conveying such qualities as the tongue-in-cheek ,the retort, the comeback, the riposte, and the droll comment.
Henrion's animated, gestural handling in the creation of the small jewel-like depictions concurs with the feeling they convey of a light-hearted sense that life is to be enjoyed.
Most of his clowns are self portraits ….
This portrait oil on panel is one of his best works …..
Extra info about the artwork :
The expression of the face is very well reproduced, it is certainly a work of high quality,
which is always the case with this painter.
Title: the smoking pierrot
Médium:    oil on panel
Signature:  signed under left
Provenance:   private collection
Dimensions:  14 cm x 18 cm   and  26 cm x 30 cm framed
Condition: very good condition ( cleaned artwork )
Artiste : Armand Henrion ( 1875-1958 )
School : Belgian school
Sold with the frame .
Free shipping via DHL Express !!
Only logged in customers who have purchased this product may leave a review.