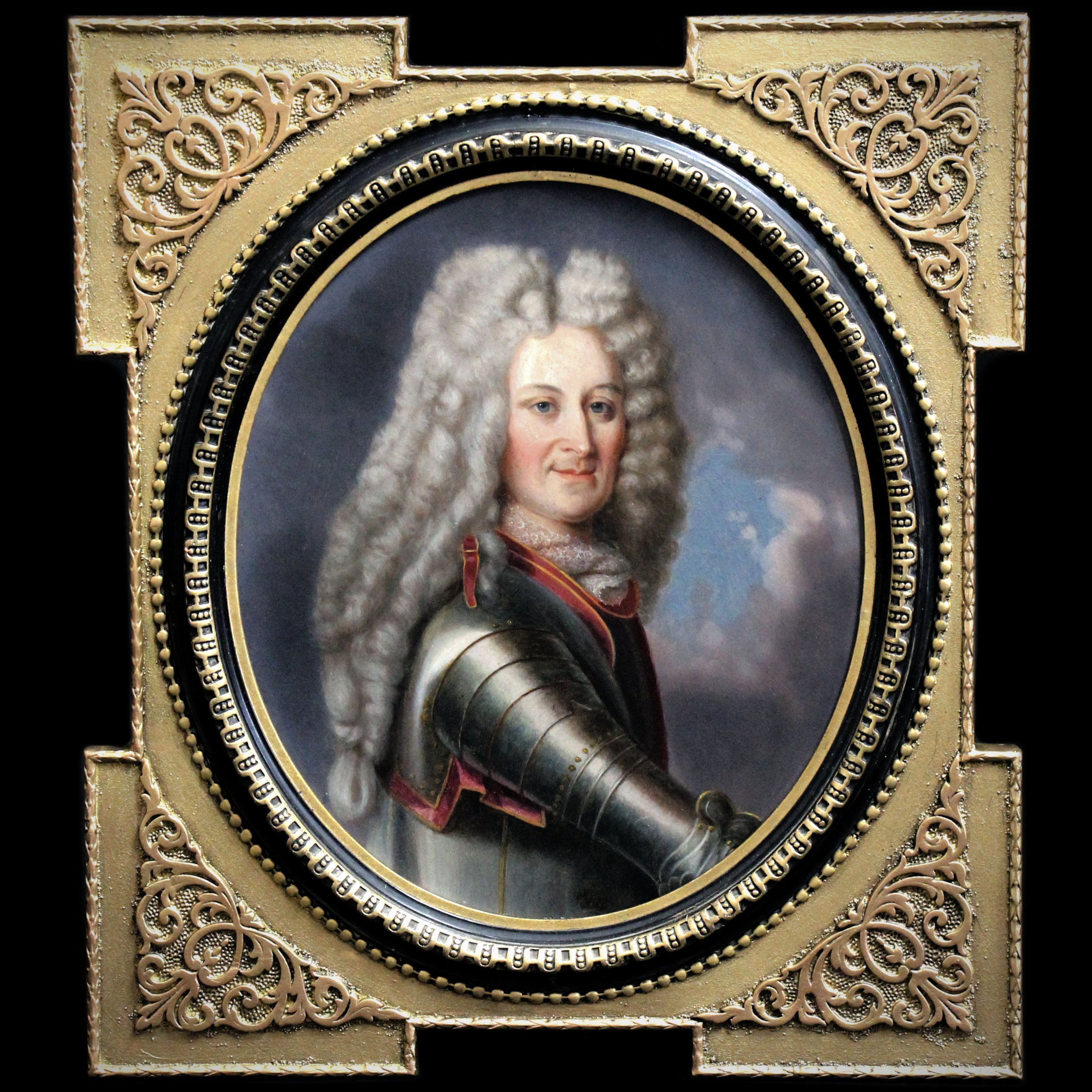 SOLD !
Manner/after Marc Nattier late 18th early 19th century Portrait of a Gentleman,
bust-length in armour, wearing a grey powdered wig and venetian lace cravat.
oil on card, oval, held in a 18th century style eared frame, French school.
Additional information
Materials

Oil on card

Dimensions

Size painting : 22 cm x 26 cm

Size framed : 31 cm x 35 cm

Artist

Manner/after Marc Nattier late18th early 19th century, French school

Date

late 18th/ early 19th c

Provenance

Private sale Paris – France

Condition

In very good condition

Extra info

The influence of Hyacinthe Rigaud (1659-1743) Jean Ranc (1674–1735) and most notably
Marc Nattier are apparent in the present piece with the delicate facial features and light
touch which show a spirit and comparable treatment, notably in the overall posture and
composition.
As with all portraits the inclusion of an illustrious sitter can be very beneficial.
The sitter in the present portrait is possibly Joan Frey suggests provenance at this stage.
Only logged in customers who have purchased this product may leave a review.