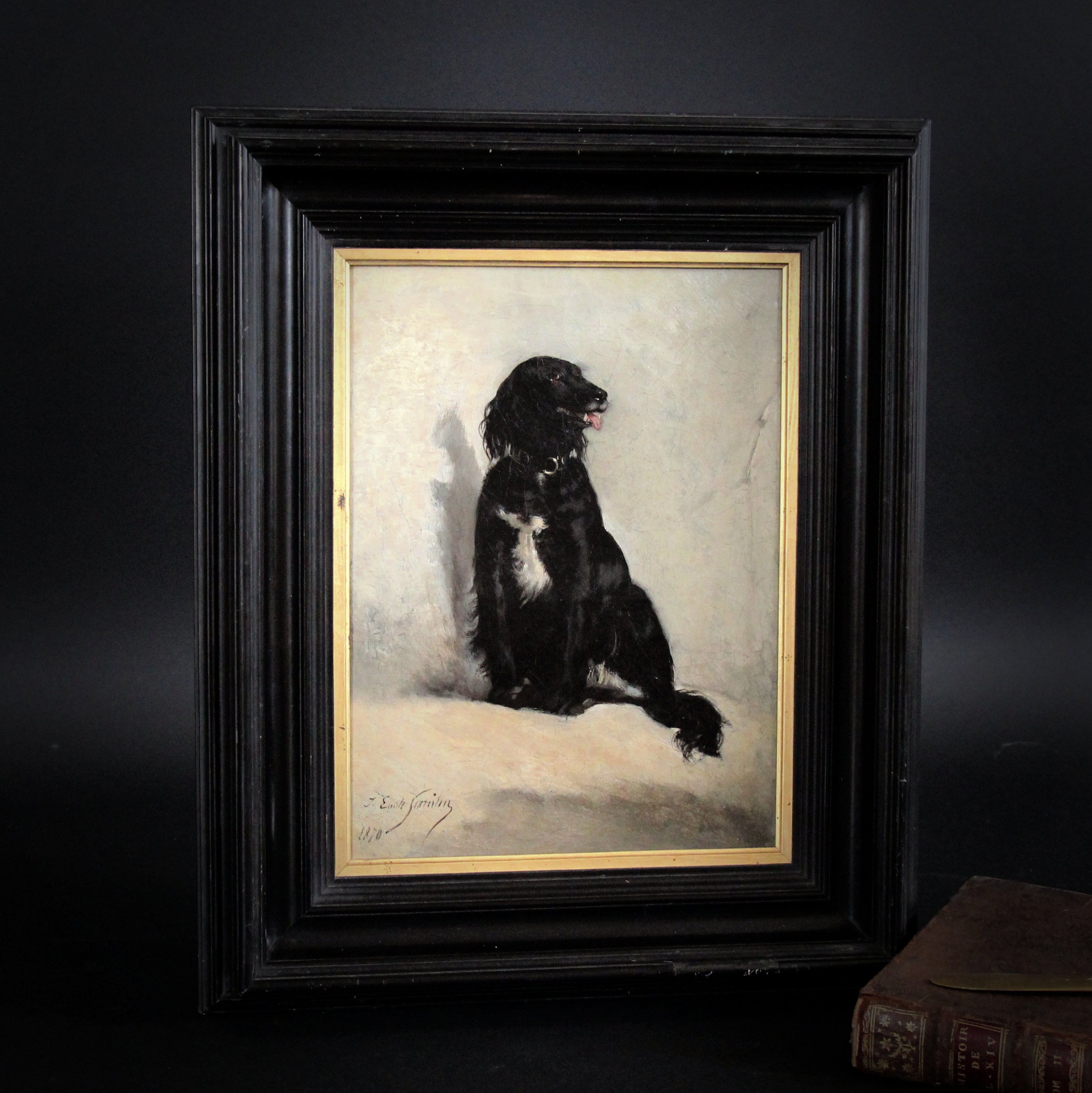 SOLD !
SOLD !
Enquiry about SOLD !

Beautiful old oil painting on canvas ,portrait of a hunting dog .
This is a very well executed painting with frame by Jules Émile SAINTIN , artist which painted
the Pony Express ( sold for $ 145.000 at Christie's , New York ) It is one of a kind.
Additional information
Materials

Oil on canvas

Dimensions

Size canvas : 24 cm x 32 cm

Size framed : 40 cm x 48 cm

Artist

Signed bottom left , Jules Émile SAINTIN ( 1829-1894 ) French school 19th

Date

Dated 1870

Provenance

Auction France

Condition

in very good condition ,sold with a period old period frame

Extra info

He was born in Lemé (France). Jules Émile Saintin was a pupil of Michel Martin Drolling
and François-Édouard Picot at the Ecole des Beaux-Arts in Paris in 1845.
It begins at the Salon des artistes français (Salon of French Artists)
in 1850 and 1853 by pencil portraits.
In April 1854, he went to live and work in the United States, where he painted portraits,
landscapes and Indian subjects.
He returned to Paris in 1860 and develops a workshop where he made paintings
with American themes, and genre scenes.
In 1876, he was appointed Commissioner of the Centennial Exposition in Philadelphia.
Only logged in customers who have purchased this product may leave a review.