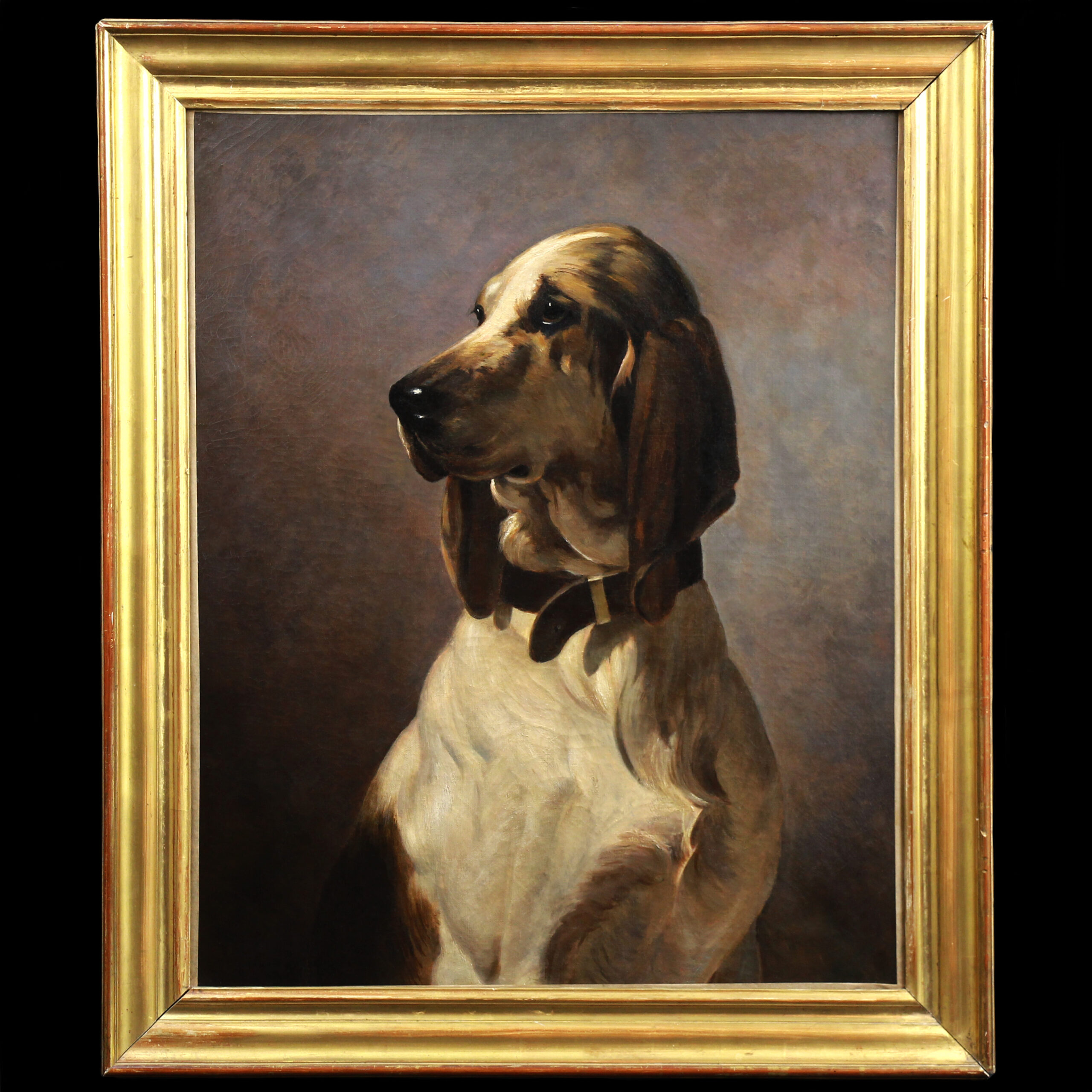 French hunting dog oil on canvas 19th century
French hunting dog , exclusive oil on canvas depicting the portrait of braque hunting dog .
This painting is a late 19th century ( ca 1880 ) quality work of art  ( very hard to find these days )!
Very decorative and exclusive paintings , so it's perfect for the dog painting collectors .
Additional information about the dog breed :
The story of the Braque breeds, as well as the origin of today's modern pointers, is intertwined with the history of the western Pyrenees Mountains, a contentious region frequently divided and conquered throughout the Middle Ages. Ancient French literature, as early as 1500, references a dog with a natural pointing instinct, one that would remain low and still, allowing hunters to cast a net over birds hiding a few feet ahead. Despite these textual allusions during the 16th century, some experts suggest the breed could have originated centuries earlier, during the Kingdom of Navarre, a period rife with war, fratricide and struggles for maritime power.
From 1162 until the early 1500s, monarchs fought to control coastal Navarre in an effort to establish trade routes between England and Western Europe. Sequentially, on the outskirts of conflict, throughout countryside teeming with feathered quarry, hunters sought to establish a dog breed with a keen sense of smell and a physique sturdy enough to endure varied conditions. Most breed historians argue anatomical evidence dictates the Spanish pointer preceded the French, though all agree an array of hounds served as the source.
Extra info about the painting :
Title:   French hunting dog
Materials :   oil on canvas
Signature:   not signed
Provenance:   private collection France
Dimensions canvas : 46 cm x 57 cm
Dimensions frame  : 56 cm x 67 cm
Condition: very good condition ( fully restored cleaned and restretched )
Artiste : unknown
School : French school 19th century
________________________________________________________________________
Sold with his original period frame .
Free shipping via DHL Express !!
Only logged in customers who have purchased this product may leave a review.