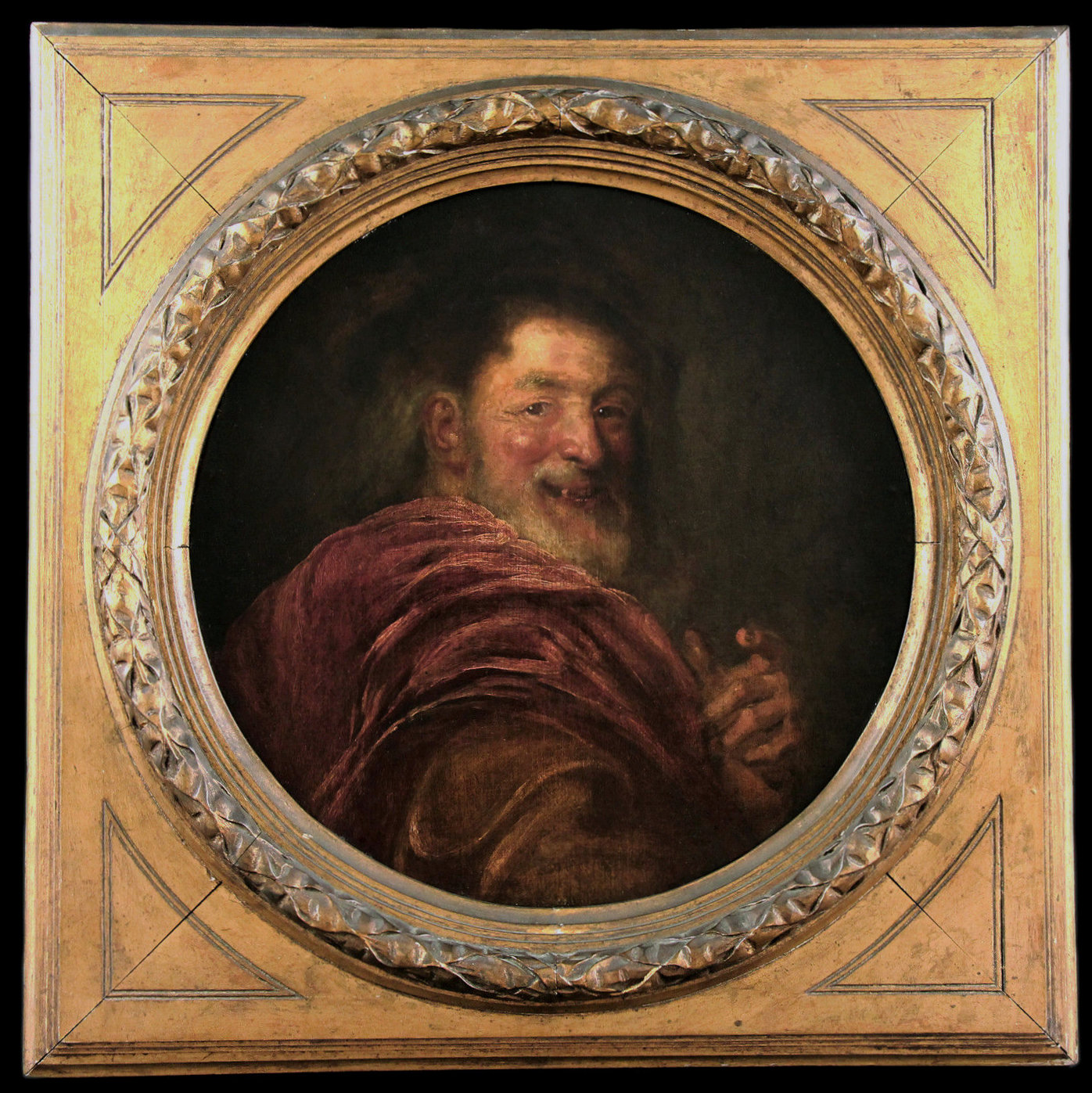 Antique oil on canvas French school 18th
Antique oil on canvas French school 18th
Enquiry about Antique oil on canvas French school 18th

Antique original oil on canvas laid on a wooden panel .
Portrait of Democritus  ' The Laughing Philosopher ' painted by Antoine Coypel , French school (1661-1722) .
Additional information
Materials

Oil on canvas ,laid on wooden panel .

Dimensions

Size canvas : 50 cm x 50 cm

Size framed : 72 cm x 72 cm

Artist

Antoine Coypel , french school (1661-1722)

Data

Ca 1700

Provenance

Private sale ,France

Condition

In good condition .

Extra info

Antoine Coypel's Democritus the present example (Musée du Louvre, Paris)
was painted in 1692, after which it passed through a series of distinguished
collections, however, a replica of the painting remained with the artist's family
and appeared in Charles Coypel's estate sale after his death.
This painting is a genuine version and not a 19th century copy.
Only logged in customers who have purchased this product may leave a review.